Nevada Help Desk provides
audiovisual engineering and assistance for Digital Classroom Technology, Video TeleConferencing (VTC), Video on Demand, Video Production (Videographers, Production Shoots and Edits)
The Five Multimedia Elements
Text, image, audio, video, and animation are the five multimedia elements. The first multimedia element is text. Text is the most common multimedia element. Text expresses the information the developer is trying to get across to their viewers. Even though pictures grab the viewers' attention, text is a good idea to include, as well, just in case the picture does not load. The second multimedia element is image. An image catches the viewers' attention much more quickly than just plain, old text. Almost every multimedia application contains images. The most common images are JPEGS and PNGs. Also, Photoshop and Paint.NET create high tech visual effects which are common with images. The third multimedia element is audio. Most of the time, audio files are deployed using plug-in media players. A few audio formats include RealAudio, MIDI, Wave, WMA, and MP3.
All support requests must be submitted online.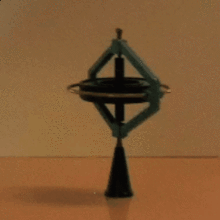 The developer will compress the format to shorten the time. Before the file is downloaded, one can stream the audio. The fourth multimedia element is video. The web is the most common place where videos are seen concerning multimedia elements. A few digital video formats are Flash, MPEG, AVI, WMV, and QuickTime. Streaming digital videos can increase the speed of the playback. Developers use videos to hold on to the viewers' attention. The fifth multimedia website is animation. Animation draws in the younger crowd. AdobeFlash is the most common tool for creating these animations. Animations are the most creative and fun multimedia element!